Social responsibility is a task that every entrepreneur should consider accomplishing. The reason? It is the task of every entrepreneur and it is a good action at the same time!
You will be more likely to have better businesses if you are also known for having a good sense of social responsibility. As well, there are other entrepreneurs who are successful that are already where they are thanks to their social responsibility contributions.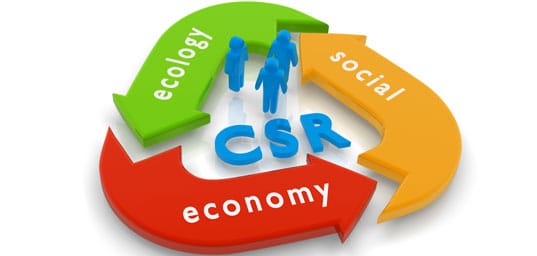 Just imagine that you are about to work with a new partner that you have never seen before. Wouldn't it be better if you know this person is good in social responsibility? Probably yes! You are going to feel better to work with a person who is well-known for having a good sense of helping others even if he or she is new.
Remember that social responsibility is not going to be bad. This is a mistake that some entrepreneurs may make. When you are using some of your investments in the social responsibility part, you are contributing to the planet and this will have an indirect influence in your life. Enterprises and corporations should be willing to enhance the life of the planet if they want to be healthy in the long-term. It would be meaningless to have all the money in a dying planet because of not supporting it, right?
Remember that social responsibility is a synonym of your trademark and the responsibility you offer. You cannot be so trustable if you offer the best services of the world at the same time you do not want to be socially responsible. This would be just unfair since you would have a good way to help and if you do nothing, then that means you are not being a good entrepreneur. Consider it and take care of your environment!
By [Armando Iachini].