With the financial support approved by the President of the Bolivarian Republic of Venezuela, Nicolas Maduro, today the execution of works on the stretch Colon- San Felix on Highway San Cristobal – La Fria is progressing very rapidly. The inhabitants of the towns close to the Viaducto La Colorada, which will link the two towns in the north of the border entity will deeply appreciate on-site collection of structural elements (beams) to be used in the construction process of the stack under construction, according to the information provided by Saith Franceschin, leader of the Institute of Roads in Tachira state (IVT).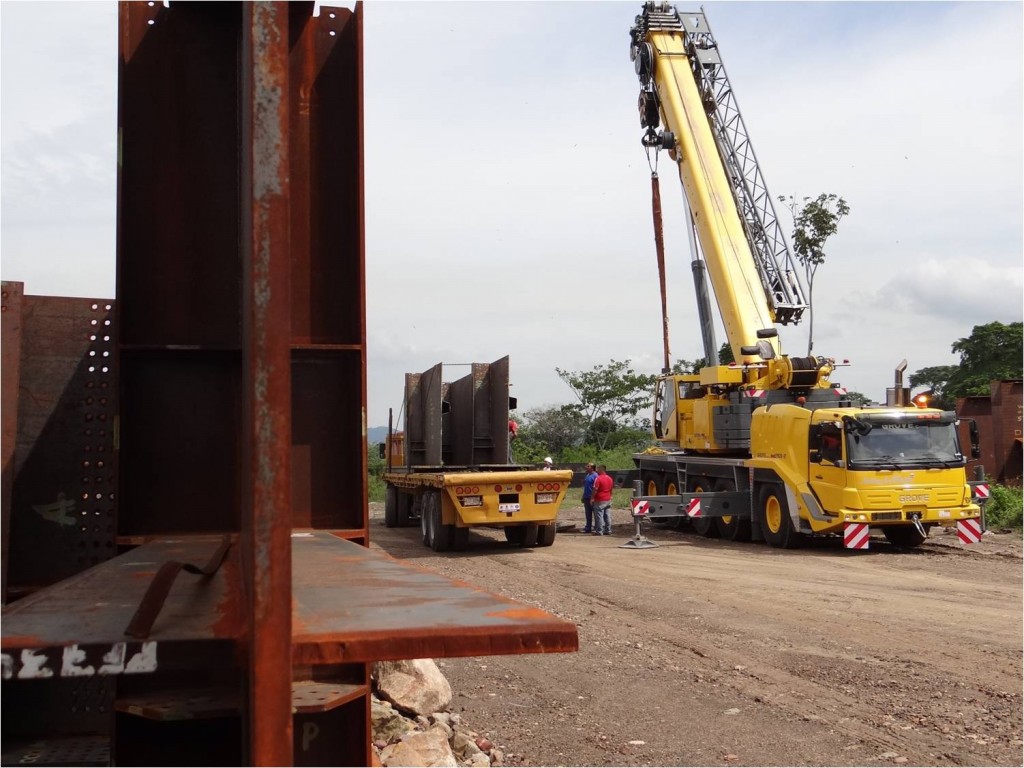 According to Franceschin, there were recent inspections in the north region, the team evaluated the progress of the work in progress on the Highway, and could appreciate the progress regarding the repair of the geological fault in the section of San Pedro del Rio, as well as the consolidation of 7 kilometers of new road between Colon and San Felix, asphalting between San Felix – La Fria, and between Lobatera – Colon; all works in the hands of the Foundation Pro-Patria of the National Government.
He also said that the social impact of the works will provide a better quality of life to all citizens in the city of Tachira, as they will be able to count on a highway in the best conditions, causing a significant decrease in time during the trip for all users. This also includes the promotion and improvement of the economic activity throughout the region and ensures greater road safety aspect.
In this sense, Construcciones Yamaro in the construction sector has been commissioned to send a message to the Venezuelan population: the environment is a key element for the start of every work, whatever its magnitude. Any material used, machinery to be transported, and even waste, must be handled properly to avoid pollution and destruction and possible diseases to the inhabitants of the near areas.